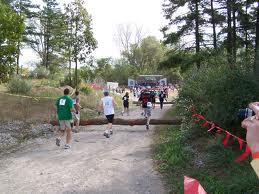 Like us on Facebook to get updates on all the latest about the Swamp Stomp.
Registration is online and closes on Thursday April 26th.   You can register on the day of the event but it will cost more and a T-shirt is not guaranteed.  T-shirts get ordered on April 10th so to guarantee a T-shirt, must register by then.  Pay by check or cash if registering on Saturday.
The link to registration is
runsignup.com/Race/NC/Wilson/Swampstomp
Sign up options:          Individual or Team for either distance
Team definition:          2-4 people
Note:  If you want to register a team that has more than four people, no problem and it is welcomed.  Please contact Michael Darr at darrmichael@bfusa.com for special processing.
Cost per person:                 $40

Participants will receive a T-shirt and post race food/drink besides being provided a fun, challenging obstacle run.  No race has a better price in North Carolina!Start Times will be between 8am and 10:00am, every 15 minutes.  When registering, you should select a start time wave.